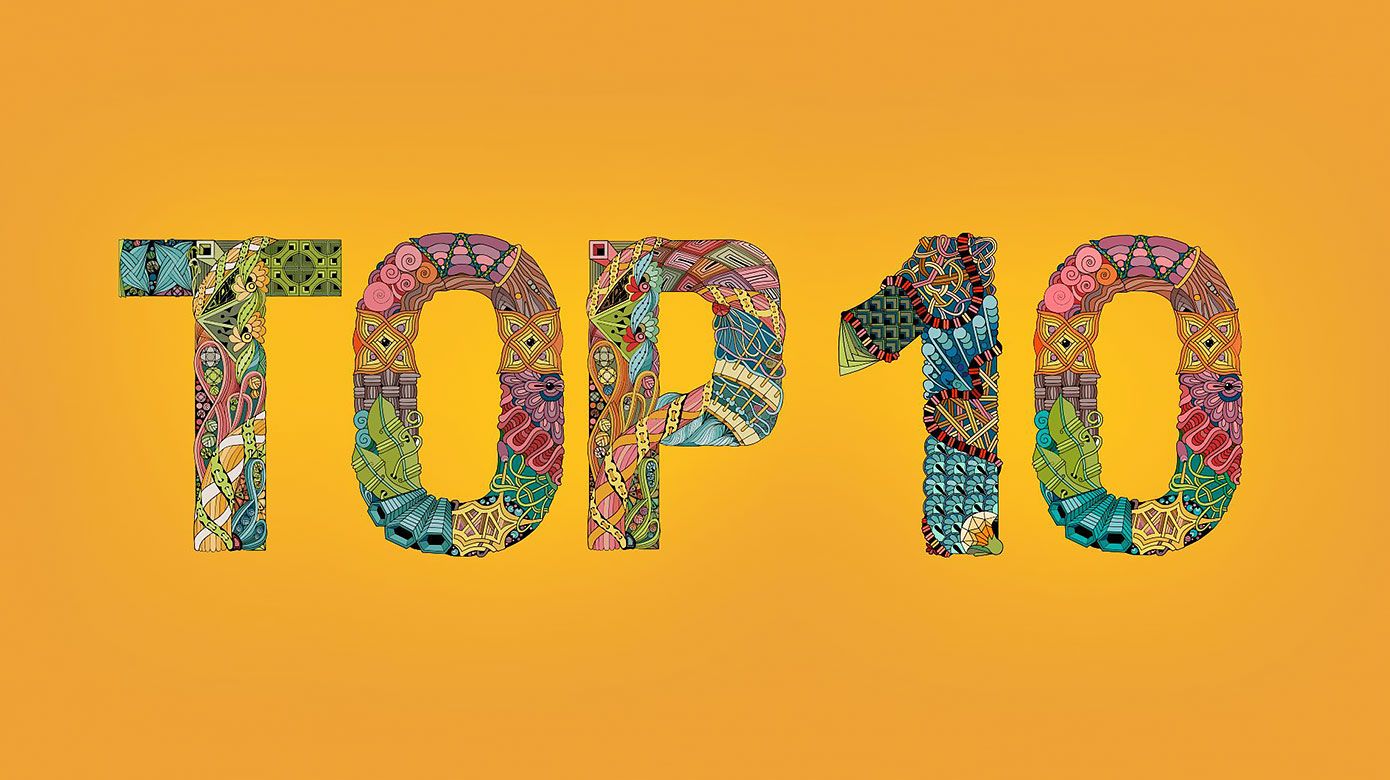 I've been meaning to write about this for a while, but tonight it came up in a lesson (Hi Barb!) and a plan filled itself out before my very eyes. So here you go -
I've always thought those "top 10" lists that you see at the end of the year are somewhat of a strange idea, but I do think, in complete opposition to that, that students should have their own top 10 list of pieces that they have learned, they love, and they want to be able to share. 10 is a lot, so you might not, at first, think you're able to keep 10 pieces in your memory banks or under your fingers, but the longer we know a piece, the easier it becomes. That is a fact to take to heart. Think of Prospect, or the Water is Wide or Evening of Roses, or many others.
So instead of a listening challenge this spring, here's what I'm asking you to do. Think hard about what 10 pieces you'd like to take to a desert island. (Now I like that better than the "best of" image - instead, if you could only ever play 10 pieces of music what would they be?) They need to be something you've already learned, at least to some degree. Write your list and send it in the comment box below. It will be very interesting to me and to your fellow students to see what you love, what you want to keep in your repertoire, what you want to share. Don't worry about the order, just 10 pieces you want to hang on to. Reasons are optional, but might be fun -
Prizes? mais, oui! I'll draw one name from those who enter and offer 10 of my published pieces (your pick), or another verse to extend one of your top 10 - whichever of those options you want.  Actually let's say we'll award one prize for every 10 entries - why not?
But of course the real value in doing this is for yourself. I think you'll find it harder than you might guess to only pick 10. If you can't find 10 pieces you like from your past work, I'd suggest a new teacher :)
Perhaps you'll want to make a binder and put those in, and practice one of them each week or two along with the rest of your lesson material. But the main thing, the first thing, is to make the list. And then share it here! Thank you already !!!!!